This recipe could not be more simple!  It is quick, easy, gluten-free and vegetarian!
Onions have many health benefits such as improved immunity function, regulating blood sugar and reduced inflammation.
Red onions are slowly cooked down with brown sugar and balsamic vinegar and can be added to pretty much anything your heart desires.  It is perfect on a cheese platter, with cold-cut meat or even on a brioche bun with your favourite sausage!
Bon appetit!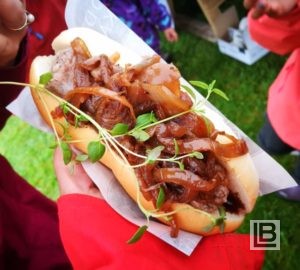 You'll need
1kg x red onions, peeled, halved and thinly sliced
4 Tbsp x olive oil
¾ cup x soft brown sugar
½ cup x balsamic vinegar
Few sprigs of fresh thyme
Salt and pepper to taste
Method
Peel the onions and slice thinly. (I usually do this on a mandolin)
Using a large pan, heat the olive oil.
Add the sliced onions and fresh thyme and cook down over a medium to high heat until soft and translucent. Stir on a regular basis to make sure the onions do not burn at the bottom.
Add the brown sugar and balsamic vinegar and stir.
Reduce to a low heat stirring occasionally for around 40 minutes until you almost have no juices left in the pan. (You are looking for a loose "jam-like" consistency.
Season with salt and pepper.