Yolandi Carr – South African living in Norway
My journey into food, wine and design probably already had its origins in my life as a designer, restaurant/nightclub owner and cheesemaker back in South Africa and Botswana.
My years in Botswana were interesting to say the least! Soon after I arrived I realised that there was no local production of cheese or other dairy products. I registered for a cheese-making course in South Africa, located premises, bought the necessary equipment, employed 2 local citizens and started Clementine´s Cheese Factory. It is probably the hardest I have ever worked in my life! There is no telling the cows you do not want milk on Christmas day or any other holiday for that matter! It is an 18 hour day, 365 days of the year! Despite all of that, I feel very proud of what my staff and I achieved. Starting with only 2 employees, I sold the business with 28 local citizens. Clementine´s supported the local farmers and we supplied all the major supermarket chains in Botswana. A steep learning curve but an adventure that I will always hold dear to my heart!
Before Clementine´s, I split my time between living in South Africa and Kalamata, Greece for 10 years. That would be the region of the famous Kalamata olives where I spent many a days assisting my then partner during harvest season in their family-run olive farm.
Yes, in my lifetime I have done many things and it has always been difficult for me to decide which part I enjoyed doing most. I thrive on wonderful creative energy, intense discipline and the opportunity to get it just right!
I arrived in Norway twelve years ago and found myself in an environment where I only knew a few people and could not speak or understand a word of Norwegian. (In all honesty though, I am still not fluent in Norwegian!) I also ended up settling in a very quaint little town called Os in the Bjørnafjorden Region, small with only a population of 15,000 back in 2008. But, a whole new world opened up for me and I fell hopelessly in love with Norway and all its facets.
I met my British husband in Cape Town and at the "tender" age of 40 took the huge step of getting married. I knew very well that I would be seeing very little of my husband. Gone for more than 200 days a year and finding myself with too much free time on my hands, is just not in my DNA. The challenge began to find my bespoke lifestyle in Norway!
I am one of the lucky immigrants though, on my first day arriving in Norway I met "the girls" and we have been friends ever since. Now, if there is one thing about small-town living, it is that there is not much "exciting living". Back then we had one bar in town and a lot of pizza joints. If you did not create a social life for yourself, you would end up not having one. It really is as simple as that.
And so the dinner parties and ladies luncheons started. I would plan everything to the finest detail! Planning my table setting, the menu, the arrival cocktail, wine pairing and even the music. To some it might seem completely OCD, but this is the stuff that I thrive on! The details and that wonderful "feel good" feeling of putting a smile on someones face, catering to their every need and seeing their pure enjoyment! There really is something to be said for giving rather than receiving.
However, none of these private events brought in an income, I still needed to find a job, but I did know that somehow I wanted to do this on a professional level as well.
Come 2010, I started Bespoke Designs with the vision of doing interior design. I quickly learned that there is not a big demand for interior designers in the small town I lived in. I threw myself into renovating our 7-bedroom house with the intend to put it on the market. (Who needs a 7-bedroom house when it was only my husband and me living there?) Other than plumbing and electrical, I did everything myself with the help of my husband when he was home. It was a steep learning curve to learn about building regulations in Norway and about dry-walling (we built with bricks in Africa!). Nevertheless, the house was renovated on a minimal budget with maximum profit when it sold within 1 week of listing.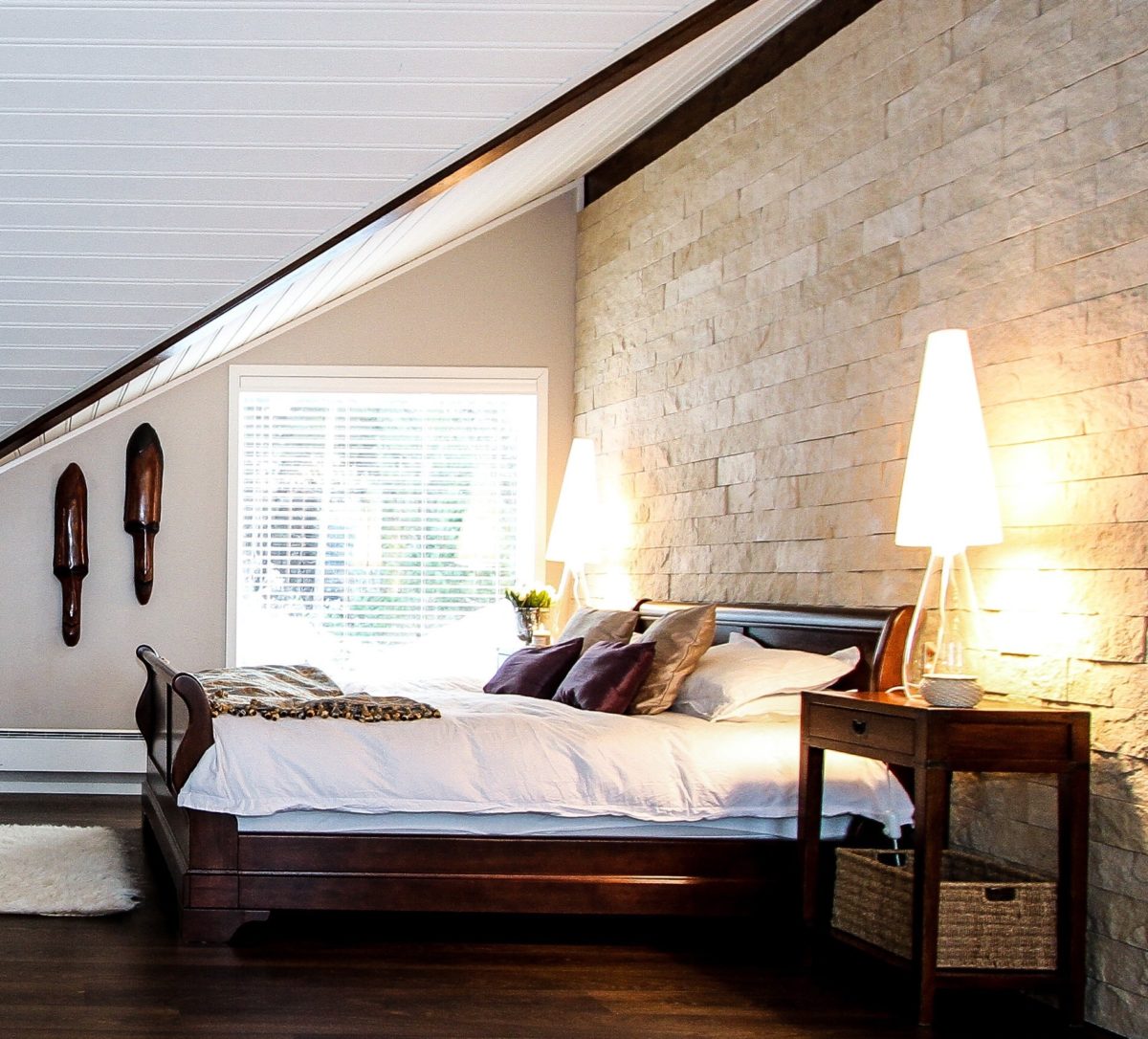 Thinking back now, I believe that the renovation of my first home is what breathed some positive vibes into my small business. After that I landed another job doing a complete renovation on a house which received some local publicity and I have not looked back since then.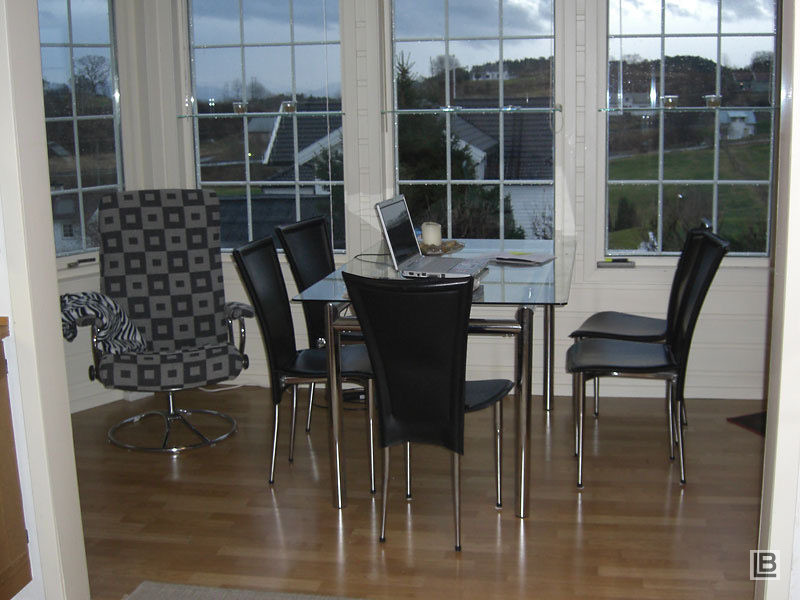 I still had the dream to pursue my love for entertaining and making food though. This lead me to the decision to enrol in a course in France at Gastronomicom for 3 months to learn the basic principals of French Cooking. The memory of this time lies like a glimmering jewel in my mind. We cooked and prepared food of love.
After 2 years as Bespoke Designs, I changed the company name to Bespoke Lifestyle. I wanted the company to reflect who I am – my designs, my love for food and entertaining. I took all the valuable lessons from my life and packaged it up in this little company to share with the world.
Living in a small town like Os, it really is not such a big deal to become known as the person who knows how to throw a party and cook a decent meal. But in 2017 things changed for me when I entered a cooking competition called My Kitchen Rules or in Norwegian Mitt Kjøkken Ruler. This was hobby cooking on a different level! My partner and I made it to the finals, we did not win, but it definitely boosted my confidence and exposure. All of a sudden, design work took a backseat as cooking at private events took over my life.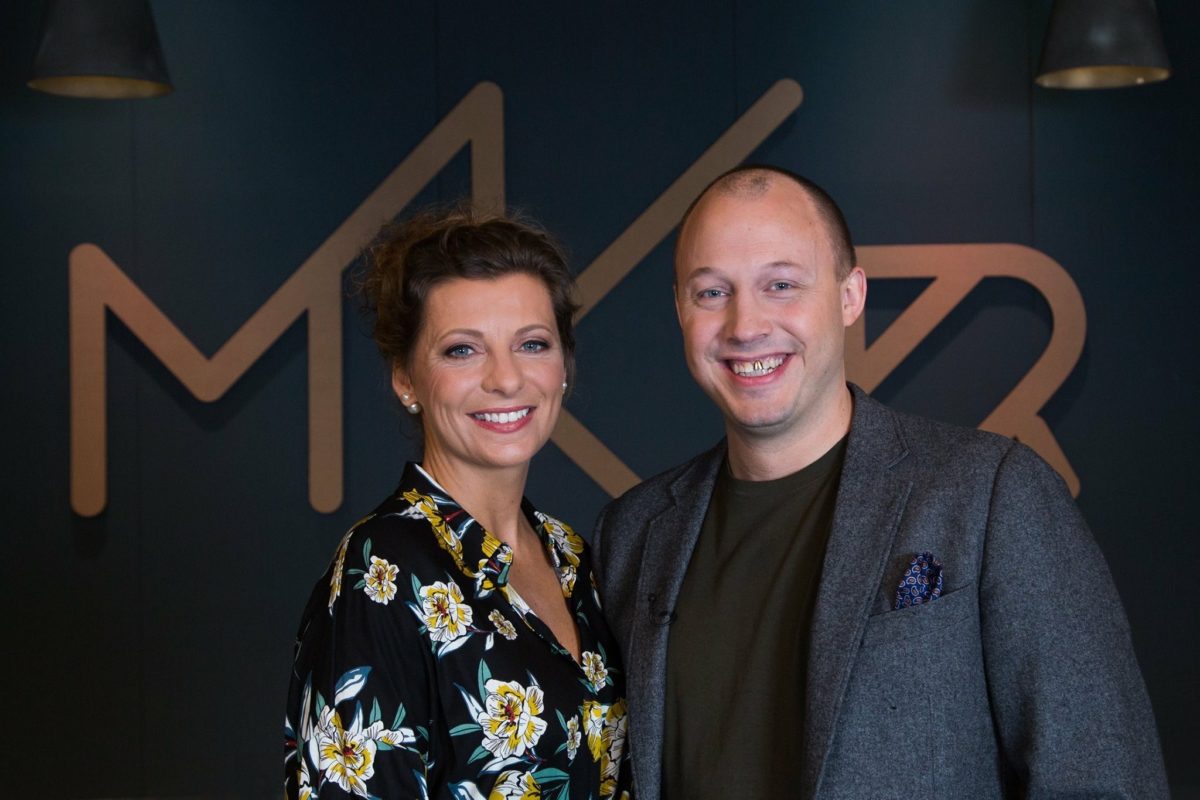 I became a member of the Bjørnefjorden Matkultur, an organisation supporting local producers with the emphasis on sustainability. Once a year we have an event withabout 250-300 people attending where we cook anything from 15-25 courses. It is without a doubt one of the best experiences of my life! The immense pressure of cooking for so many people is mind-blowing! Many good things flowed from this. I got to work with professional chefs who I have learned so much from and the best part is meeting our local growers and producers in our area. So many wonderful opportunities and doors have opened up for me and I find myself living a truly blessed life.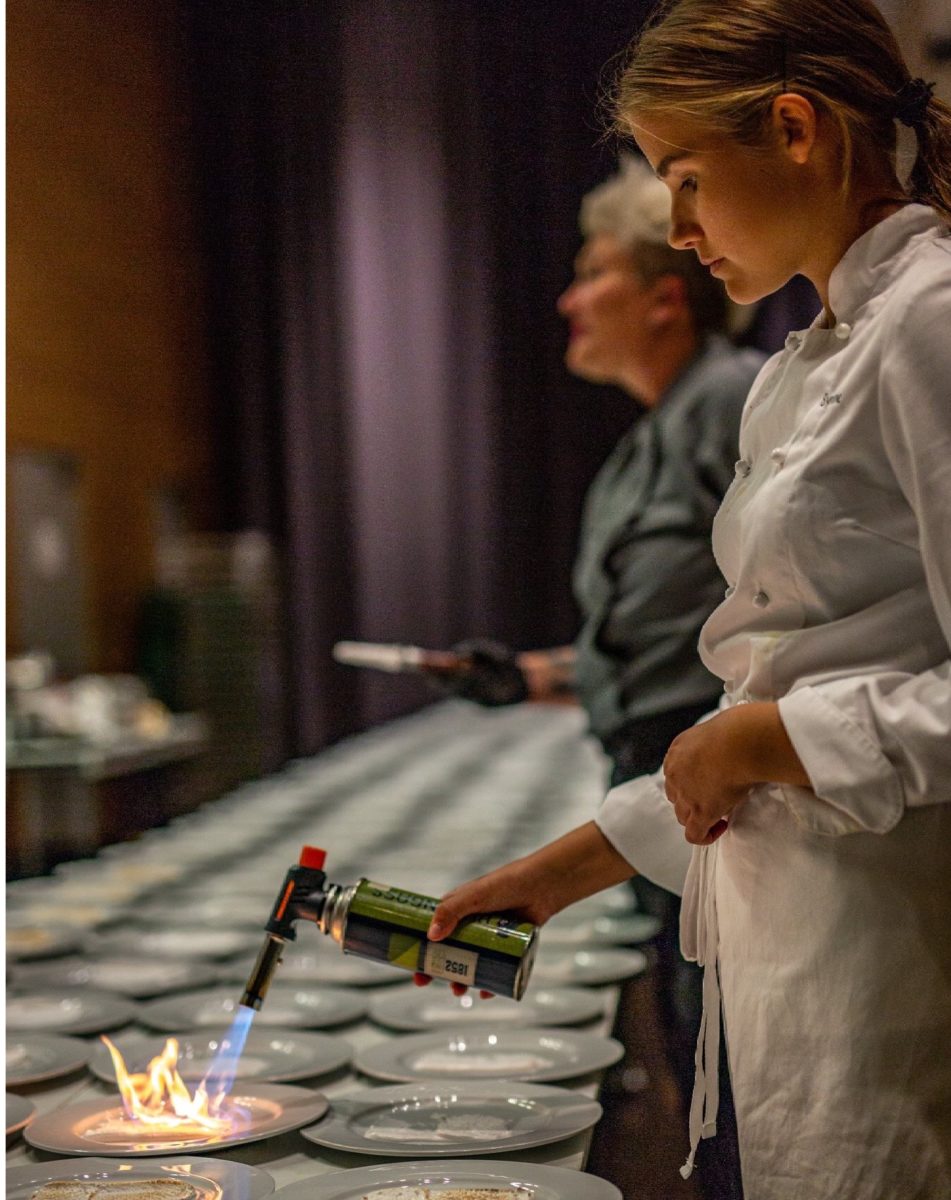 And then there is Gourmet Grill, a subsidiary company to Bespoke Lifestyle. Here it is all about BBQ! Being a South African, we are slightly obsessed with all things BBQ and there is nothing we will not cook with fire! I post recipes and methods on how to grill (or braai as we call it in South Africa) and I also make my own traditional sausage called Boerewors. I mix the spices and have large quantities made at a local factory. My days are filled with selling Boerewors rolls at markets and selling directly to the public to give it a try at home.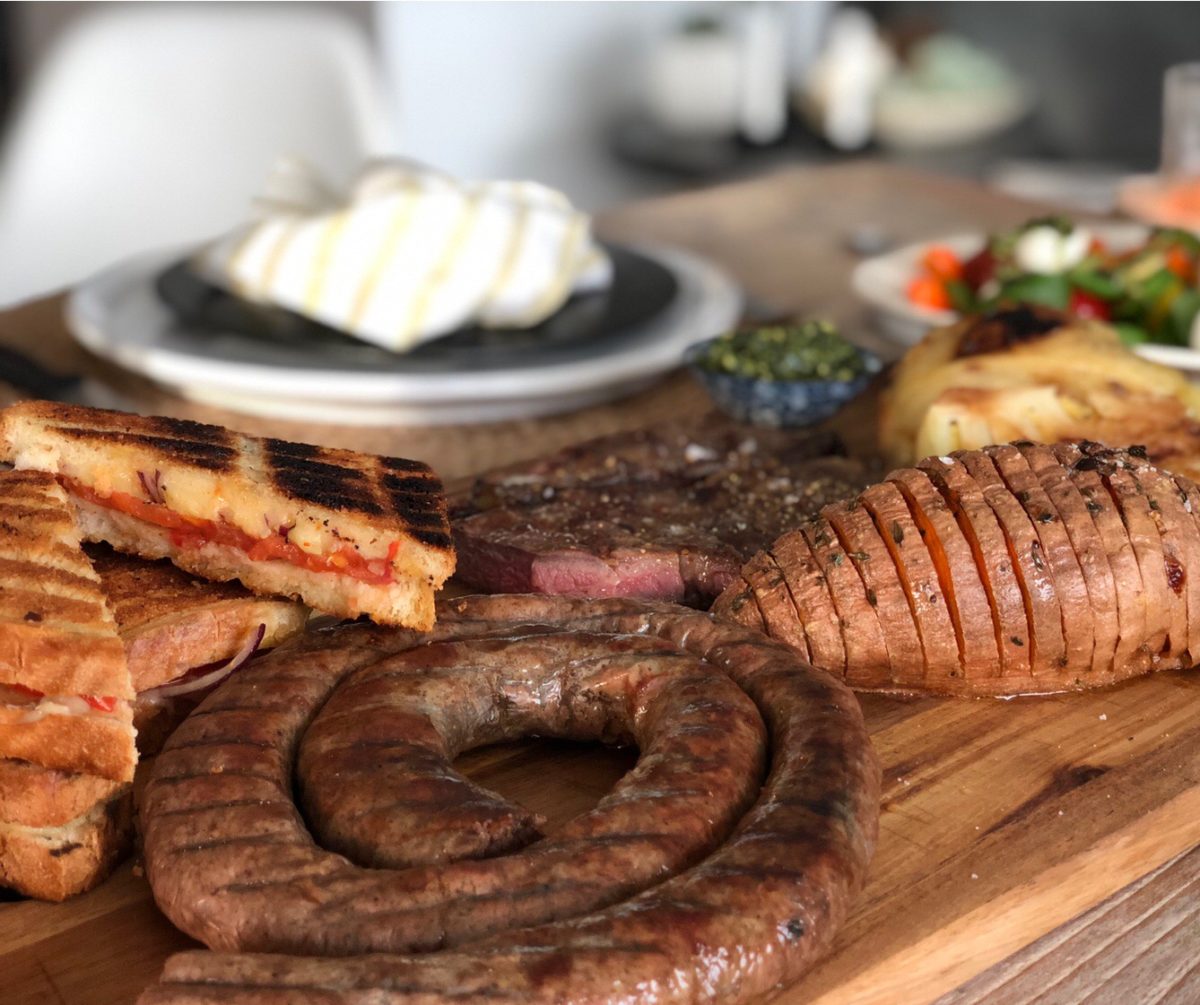 I cook from my heart. I know no other way. My greatest joy is seeing people enjoy a good meal, with good friends. Laughter gathers around my table.