I joined Os Travel in autumn last year on a trip to Tarragona in Catalonia, Spain.  The focus was olive oil, food and wine.  I did not know what to expect other than the fact that I am a crazy in love with Davalia olive oil and that a visit to their farm would be the highlight of the tour.
I was wrong though, it was so much more!!  Our perfect hosts Hans and Eva have obviously done their research and focussed on every detail to make this trip memorable!
And then I got the phone call asking if I would like to go again, but this time in spring to experience a calçot feast and a few added visits.  I didn't have to think about my answer, life is about experiencing new things and as far as "foodie" dreams go, a calçot feast is definitely up there!
ÇALCOT FEAST 2018
What is calçot (pronounced kalsot)?  Well, it is a large type green onion from Catalonia, something between a large spring onion and a thin leek and the harvest takes place over the months of November to April.  The Catalonians are serious about this onion with an annual winter festival devoted to the Calçot.  The town Valls, near Tarragona, is Calçot central.  Festivalgoer's devour thousands of these slippery onions on the last Sunday of January each year.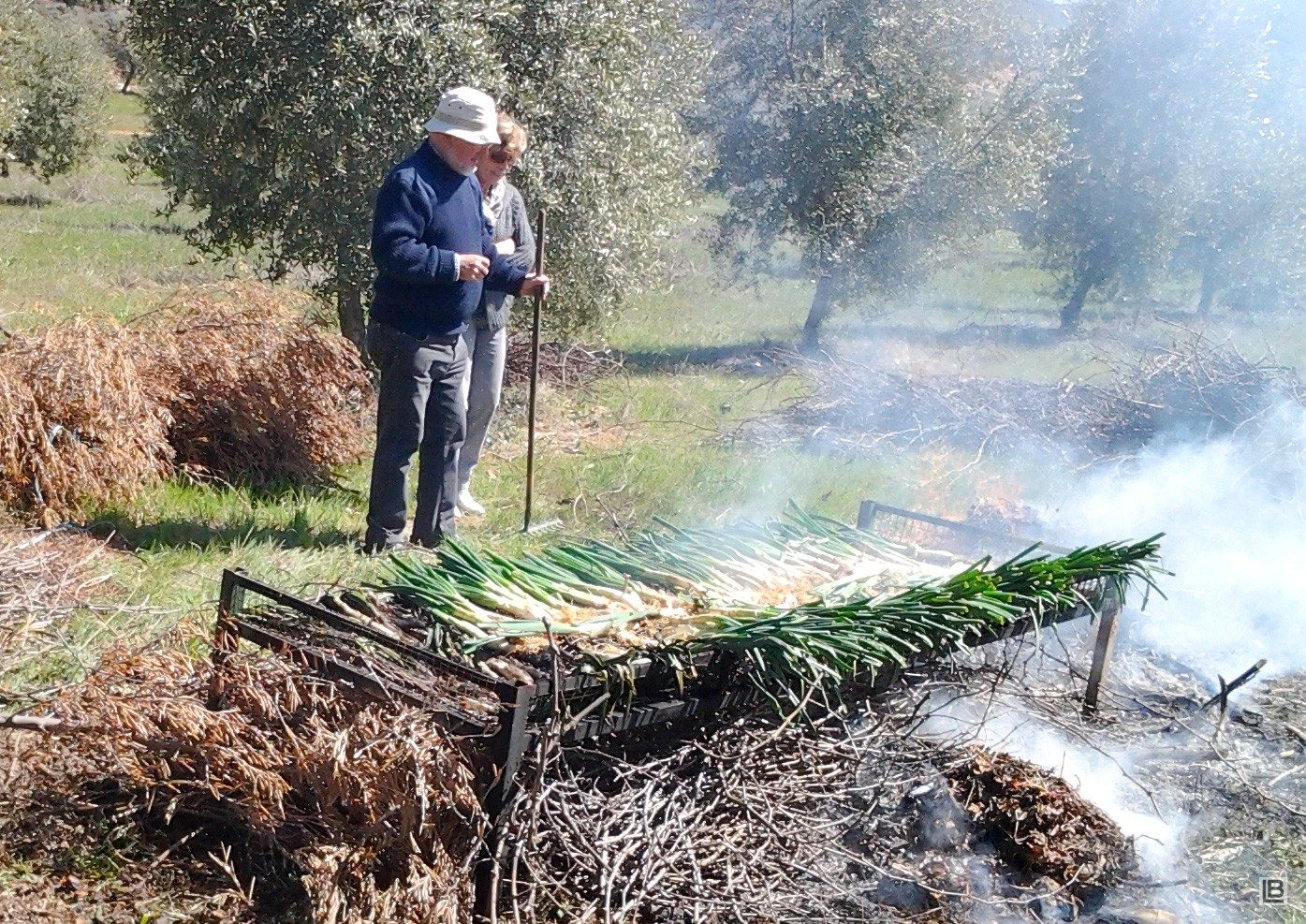 We will not be going to any festival, but will instead have our own feast on the Davalia Olive Estate with owner Santiago.  BUT there is SO much more to this trip and this is what you can expect from our schedule.
THE COMPLETE FEASTERY
Friday, 13 April
Flight departs from Flesland, Bergen to Barcelona from where we will be transported to Hotel SB Ciutat de Tarragona.  Check-in and freshen up, followed by a stroll to the Old Town district in Tarragona to enjoy cava in one of the many plazas in the area.
From there we will proceed to enjoy an authentic Catalonian welcome dinner with wine.
Saturday, 14 April
Our day starts with priorat wine tasting at the Ametller Winery situated in La Morera de Montsant.
Next we are off to the small, but beautiful medieval village of Siurana at the top of an escarpment in the Prades Mountains, situated just outside the Montsant region.  I don't think there is a rock climber in the world that has not heard of this cliff's edge village.  The good news is that we will not have to conquer the impossible yellow and grey limestone walls.  Just a quick history lesson in its battle of independence and to experience the calm, peace and beauty.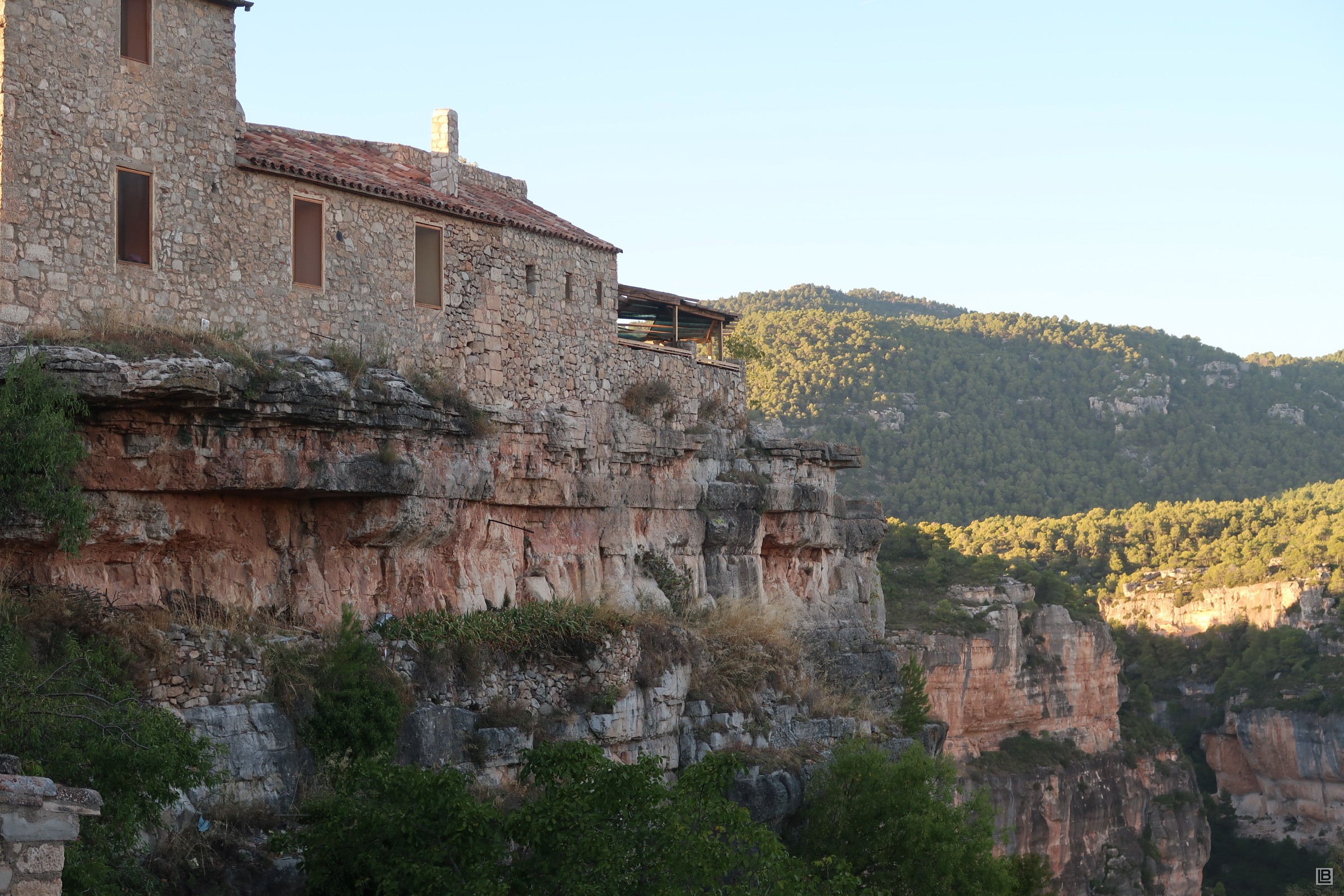 Next up is lunch paired with wine in the small village of Cornudella de Montsant where Chef Jordi Servalls from Quatre Molins will deliver one breathtaking dish after another, guaranteed!  I have been here before and every single dish presented was exquisite!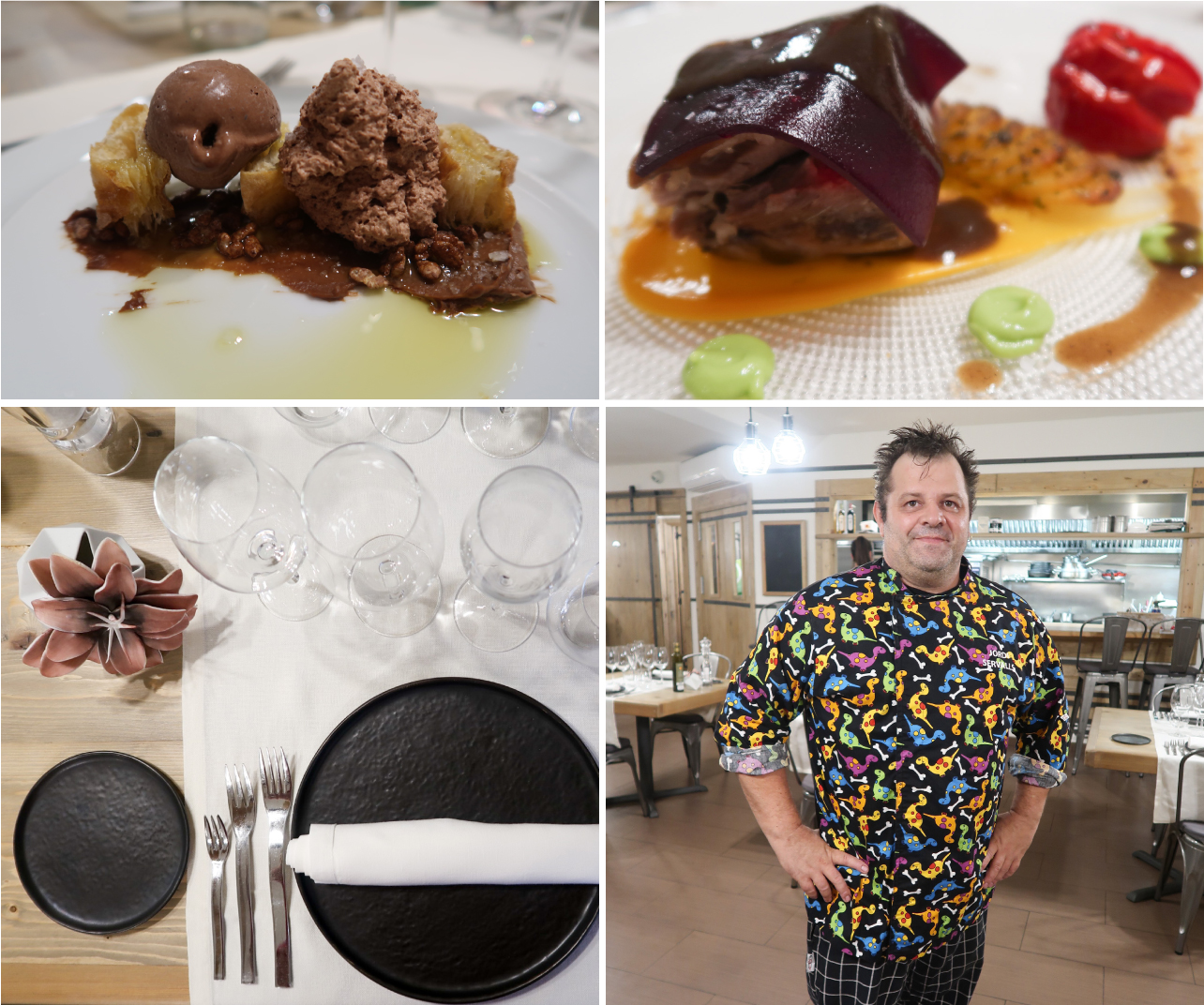 Back to Tarragona and I can remember spending my evening at the El Serallo fishing port at one of the many restaurants and terraces, enjoying an Aperol spritzer, the perfect way to end your day!

Sunday, 15 April
More wine tasting!!!  We are moving on to a unique winery called Mas Blanch I Jové.  It has been voted in the top 10 ecological wine producers in Spain.
Last but not least, it is calçot feast time!  It is a short walk from the winery through the village of La Pobla de Cervoles to the 300-year old family owned Davalia Olive Estate.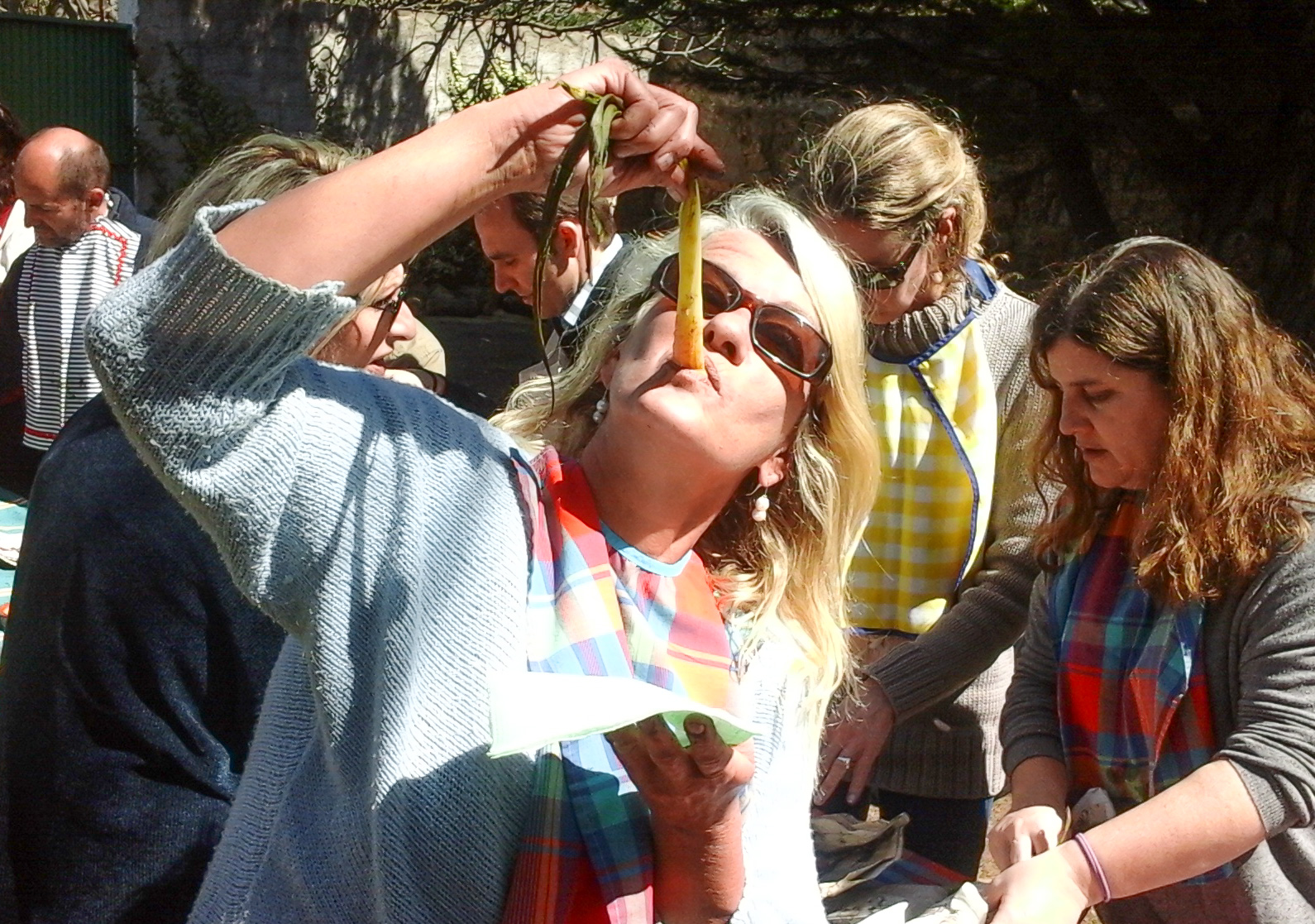 Time to put on your silly paper bibs and get ready for what is unavoidably a messy eating business.   The outer layers of the calçots are blackened on the grill and then pulled away to reveal the juicy white core.  Dipped into our hosts' secret-recipe Romesco sauce and lowered into the mouth in one go, repeat about 20 times (or more) and wash down with local wine …
Prices and bookings
The total price includes –
return flights from BGO Bergen airport to Barcelona;
transport to and from the airport and to all scheduled events;
welcome drinks on a plaza in the Old Town of Tarragona;
a 3-night stay at Hotel SB Ciutat Tarragona with breakfast included;
lunch and dinner at 2 restaurants (food and wine included);
wine tasting at 2 wine estates;
a calçot feast with wine at the Davalia Olive Estate.
Normally this trip will cost Nok8,495 but we offer a special promotional price of Nok7,995!  Use the code CALCOT for a Nok500 discount on your booking reservation.
There are few seats available and we can only consider departures from Flesland, Bergen at this stage.
Here is the booking link.  I hope to have you on board my food trip!
(Note : Although unlikely,  any changes due to circumstances out of our control will be updated on the Os Travel website)